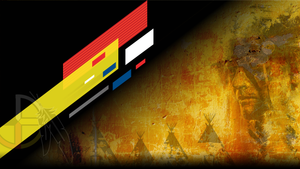 Artisan roasters throughout traditional territories
White buffalo coffee company
A Tradition of Great Coffee
Since our inception, the White Buffalo Coffee Co. has been a work of passion for the specialty coffee movement that is sweeping the world.
As a proud Indigenous-owned company, we acknowledge the traditional and ancestral territories of the Anishinaabe, Ktunaxa, Cree, Dene, Blackfoot, Saulteaux, Sioux, and Métis Nations on which we call home.
Artisan roasted
White Buffalo Coffee
Practicing the Seven Grandfather Teachings, White Buffalo Coffee Co. shares our vision, the path of diversity and inclusion and positive energy in restoring the art of conversation over a great cup coffee...
Taste our Indigenous Coffees
Social Initiatives
White Buffalo Coffee Co. is commited to supporting social initiatives that align with our values. Learn more about the local initiatives that our customers help us to support with our business.